Get ready to get even closer with your closest friends – today, Instagram launches seven new messaging features designed for more fun and easy connection! This builds on our commitment made at the end of last year to invest in messaging innovation.
Browse and chat at the right time
Our latest updates make it easier to connect, collaborate and stay current. From chat functionality to boosting response rates, we've brought together the tools you need for successful communication.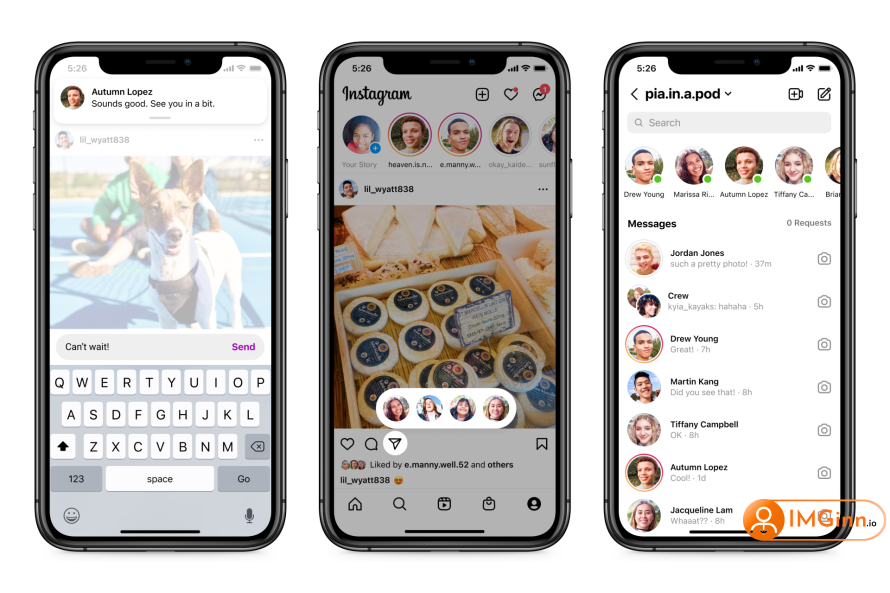 You no longer have to juggle multiple pages when you receive a message while browsing– with the sleek and convenient new feature, replying in-app is just as easy! With this addition, chatting on our app has become even simpler.
Make content sharing a breeze with our new feature! With just one tap, send interesting content to your inner circle without compromising your Instagram experience. Hold the share button and get ready for easy resharing today!
Create meaningful connections as you discover who's online and available to chat. Spot the perfect moment for forging new friendships or deepening existing ones – right at your fingertips!
New experience in your message thread
Craft the ideal conversation experience! Our new features enable you to customize your messaging threads for a truly unforgettable chat.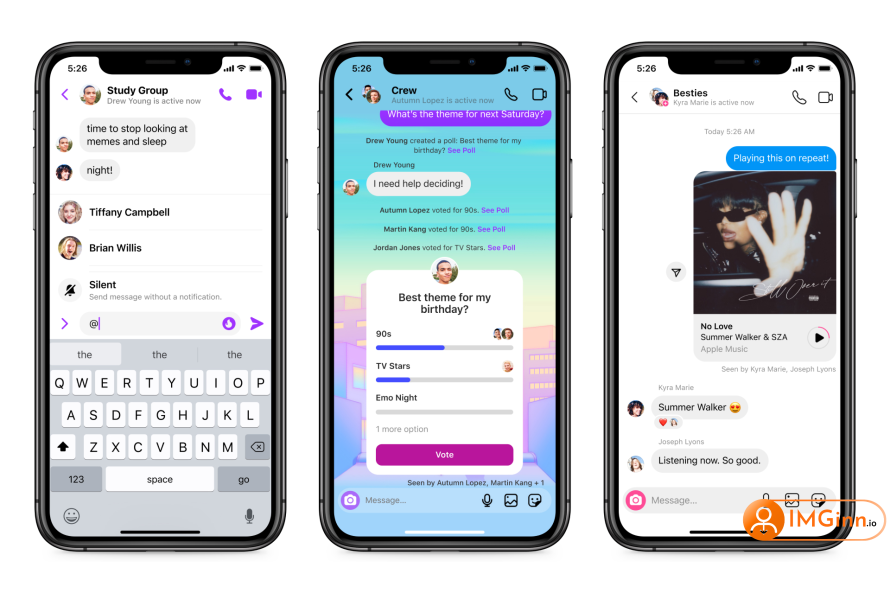 Get ready to jam with friends, no matter what music service you use! Our new integration feature allows users to share a memorable song moment – it could be the opening riff of your favorite rock anthem or just that chorus that feels like home. With one tap from our chat window, everyone in conversation can experience perfect harmony together.
Avoid waking sleeping friends or interrupting busy ones – send messages quietly with ease! Just add the "@silent" tag to your message and it will be sent without alerting anyone, giving you peace of mind while keeping in touch.
Feeling relaxed? Take your chat game to the next level with our lo-fi theme – a perfect way to up the cozy factor in any conversation.
Let's decide where to eat and when we should meet up with a fun poll in our group chat! With Instagram, it just got easier for you and your squad to share opinions. See what everyone is thinking so you can make the perfect plan together.
Our mission is to make sure you and your closest friends stay connected no matter where in the world either of you are. We've recently rolled out exciting new features, currently available in select countries with plans for global expansion – so get ready for even more ways to be social!